Energy Meters for DIN Rail Mounting
Energy meter for rail mounting are intended for measuring energy usage in industrial environments. Family of energy meters WS x10x is approved by PTB according to MID directive. Accuracy of the meters is class 1, according to the standard EN 62053-21 for active energy meters.
They :
Can provide information about energy consumption in production plants
Are microprocessor controlled
Can communicate with PC
Can have tariff inputs
This three phase active energy meters measure positive active energy directly in 4-wire networks.
Why Iskra? With years of expertise and innovation we can guarantee you a top quality products with high functionalities at a great price. Measuring instruments, made in Slovenia – Europe, are guaranteeing accuracy and durability.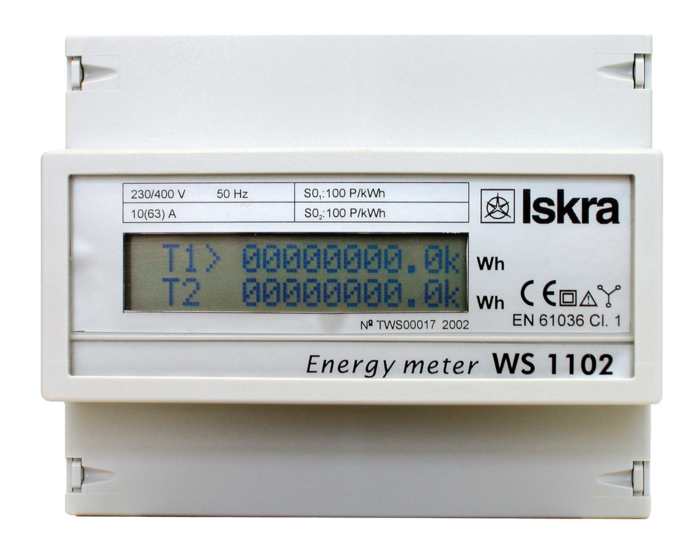 Energy Meters for Rail Mounting
Single phase energy meters
Energy meters WS 0011, WS 0011
Energy meter WS 0014
Energy meter WS 0021
Energy meter EC1-80
Energy meter EC1-125
Energy meter WM1-6

Three-phase energy meters
Energy meters WS 0030, WS 0031
Energy meters WS 0101, WS 0102, WS 1102
Energy meters WS 0301, WS 0302, WS 1302
Energy meter EC3-80
Energy meter EC3-5
Energy meter EC3-125