Combined Bimetal Maximum Current Meters MQ
Combined bimetal maximum current meters are provided with a built-in bimetal system and a system with a moving iron. The meters are intended for testing momentary and thermal load of transformers, cables, electrical machinery, etc. Meters with dimensions of 96 x 96 mm with a protecting transformer are also available on request.
The accuracy class for average rms current value is 3, and for momentary value 1.5. The meters are provided with an interchangeable scale.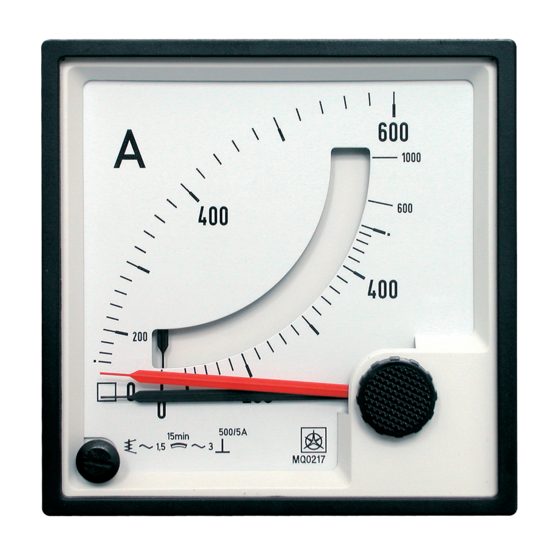 Combined Bimetal Maximum Current Meters MQ
Meters are available with different front frames:
MQ 0317 – 72 x 72 mm
MQ 0217 – 96 x 96 mm
MQ 0117 – 144 x 144 mm