Energy meter WM1
Energy meter reduces energy consumption and decreases your electricity costs.
Single-phase meter is used for:
energy consumption monitoring,
energy management,
PV (solar-gen) feed-in tariff metering and
revenue metering.
Energy meters are intended for energy measurement in industrial and household (MID version only) environments. This user-friendly meter has display LCD and LED – red (1000imp/kWh). Also, it is designed to be mounted on DIN rail.
For more information download PDF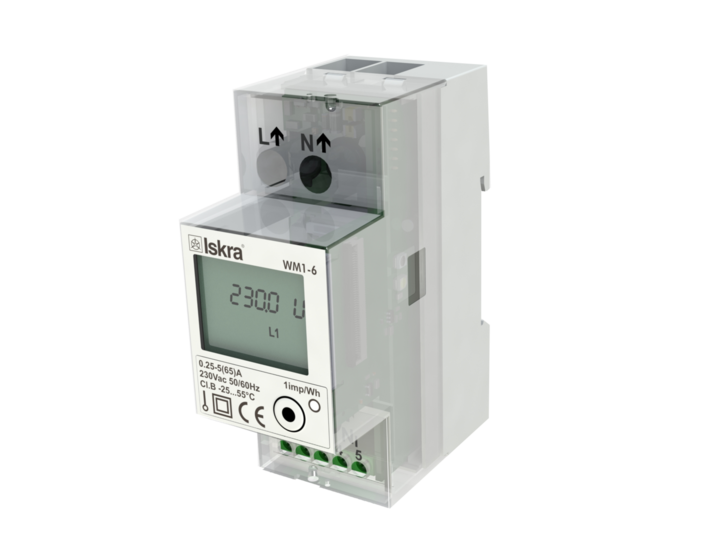 Smart energy meter