Meter with Limit Contact MI7350
The MI 7350 can signal minimal and maximal setting limits (MIN and MAX). The meter is provided with two output relays of 600 VA switching power. Setting over or under the limits is displayed with a LED on the meter scale. DC or AC currents or voltages, frequency and temperature can be signalised.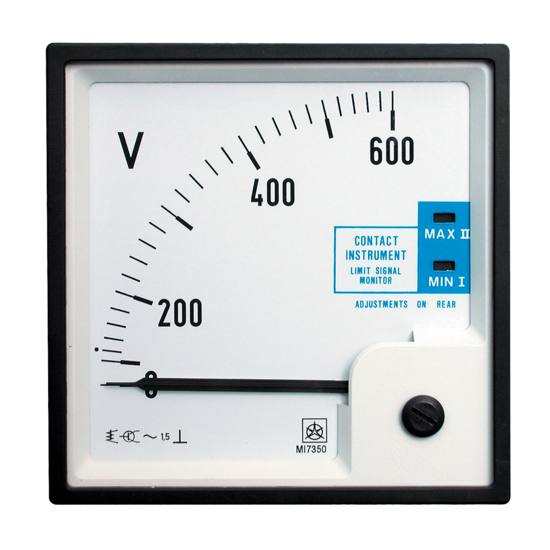 Meter with Limit Contact
It has 90 degrees scale and is available with front frame 96 x 96 mm.