YOU NEED NORMAL BUSINESS OPERATION WITHOUT INTERRUPTIONS?
Thursday, 16 April 2020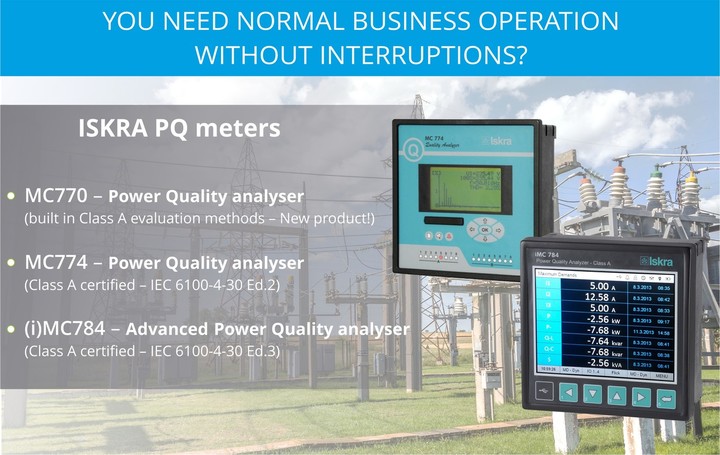 REASONS FOR POWER QUALITY MONITORING:
Increase of use of power electronics
Frequency inverters
Switching power supplies
Non-linear loads, modern lightning, ...
Increase of unbalanced and non-linear loads like large furnaces and rectifiers
Liberalization of energy markets
More demanding power regulation due to increase of grid connected renewable energy sources
Reduction of infrastructure investments

HOW TO MEASURE POWER QUALITY?
Step 1: Measurement methods for PQ analysers
Power Quality parameters can not be measured by standard measuring devices used for voltage/current/power… monitoring
Only Class A Power Quality analysers can be used for that purpose.
Proper methodes are defined with IEC 61000-4-30 Ed.3 standard and sub-standards for harmonic analysis and flickers
Measuring methods define principles for PQ parameters acquisition
HOW DO WE EVALUATE POWER QUALITY?
Step 2: Evaluation methods for issuing PQ compliance reports
They are defined with EN 50160 standard.
Limit lines and allowed time of non-compliance for monitored values listed in a table below are defined within this standard.
Weekly PQ reports for determination of overall PQ compliance
Anomaly detailed recording (waveforms, RMS trend…) is usefull for post-analysis of events
EXPENSES DUE TO PQ PROBLEMS
Generated by heavy loads connected to individual phase, damaged inverters, phase or neutral loss, power theft...

Consequences are
motor operation (revolution) faults and reduction of efficiency,
neutral line overloading,
increasing heat of motors and power lines, shortening their lifespan,
network losses and voltage drops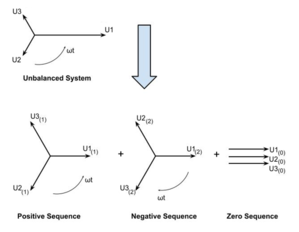 ISKRA PQ METERS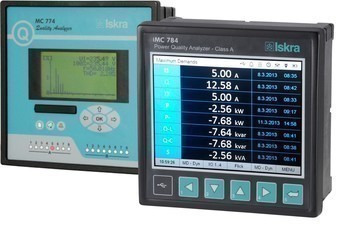 Follow us on LinkedIn and our Website/Webshop
Please find more technical details about PQ issues & solutions attached.