Iskra is among the 5 finalists of the IZVOZNIK LETA 2022 competition
Wednesday, 7 September 2022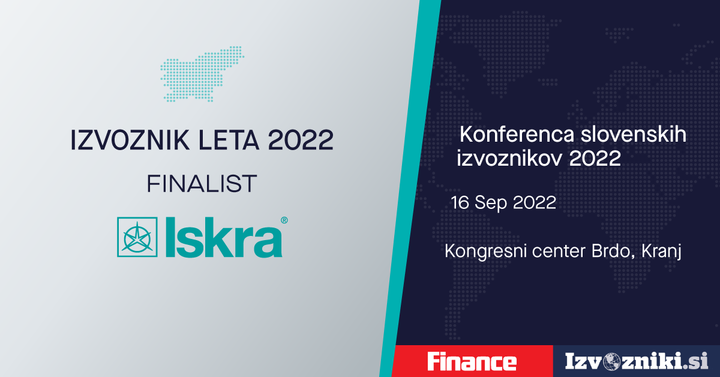 We are beyond proud to be listed as the finalist for this year's IZVOZNIK LETA award.
Izvozniki.si - the best from Slovenia, together with the expert committee, have been choosing the best export company in Slovenia for eight years in a row, which builds its growth and success in the domestic and foreign markets on the development of new innovative products, sustainability, close cooperation with customers and distributors, developing its own brand, entering new markets and acquiring new customers.
This year's Conference of Slovenian exporters will be held on Friday, September 16, 2022, in Brdo Congress Center, Kranj, when the winner will be announced!