Iskra has acquired 100 % of the shares in ELKA
Monday, 24 May 2021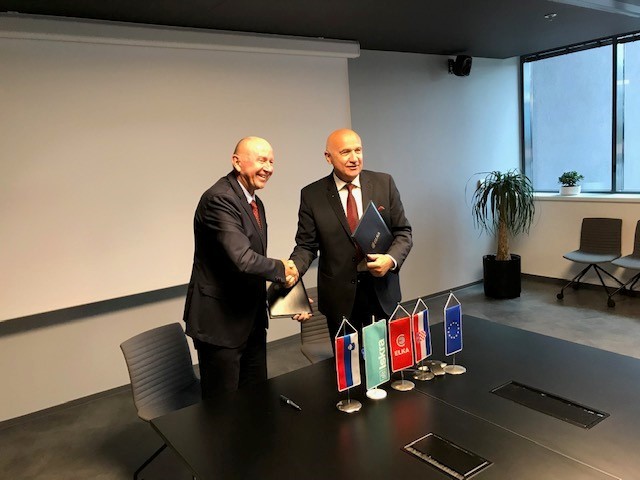 Proud to announce that Iskra has acquired 100% of the shares in ELKA d.o.o. - one of the largest electric cable manufacturers in SEE.

The acquisition of Elka is the second significant investment of #Iskra in Croatia since 2019 when we acquired the largest refit shipyard in Eastern Adriatic - now Iskra Shipyard.
According to a joint press release, Iskra director and majority owner Dušan Šešok and Elka - Cotra group owner Miljenko Hacek on Saturday signed an agreement on the acquisition of the 100% stake in Elka, the largest producer of electric cables in this part of Europe.
"Iskra was doing extremely well, despite the coronavirus pandemic. Last year, we ended with a record €130 million in consolidated revenues, and this year we expect further growth of over 20%," Mr. Dušan Šešok said, noting that this is the result of European customers turning to European manufacturers when it comes to components, as well as system solutions for energy, telecommunications, railways, and automation in industry.

We are continuously investing in the research and development of new products and innovative solutions, which we will certainly apply, as the new owners, in the further development of the Elka company which we are taking over.

This is the beginning of a new era - Iskra is continuously growing and will once again become the largest company in the region.