Capacitors for automotive applications
Monday, 12 April 2021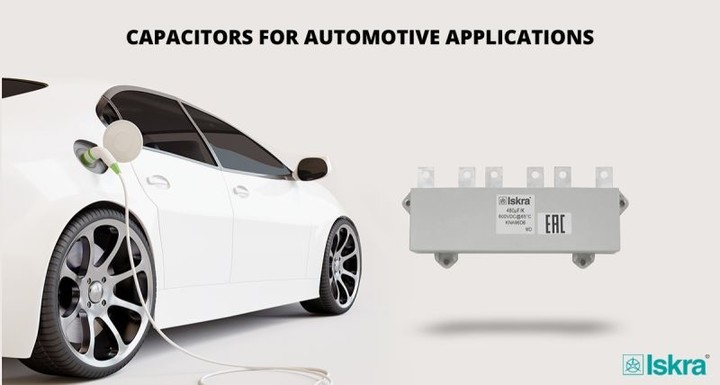 Being present in more than 100 countries worldwide, every day millions of people come into contact with Iskra technologies to cover their basic needs.
With the automotive industry rapidly evolving in the past few years, Iskra is successfully tackling market challenges via an agile approach in identifying emerging trends for innovative solutions and product customization.

We offer one of the broadest selections of both standardized and custom capacitors for automotive applications featuring compact design, high capacitance stability, and very low capacitance loss over product life. For decades we have been committed to manufacturing high-quality capacitors enabling safer, smarter, and more efficient vehicles.
Our components for the automotive industry are manufactured in compliance with the strictest standards, verified to work under harsh temperatures.
The new KNA96D6 capacitor
Featuring high capacitance stability over temperature and high ripple current capability, our DC link capacitors have a
very low capacitance loss over product life.
Just recently we have developed a unique custom-made capacitor KNA96D6 for electrical vehicles, e-vans, and e-buses, and this way supporting one of the fastest-growing startups in the e-mobility sector.

With a broad range of standard and custom-made capacitors for the automotive industry and agile R&D, we will keep innovating to support the e-mobility revolution.
Check out the full portfolio of capacitors for the automotive industry below.