Urban traffic automation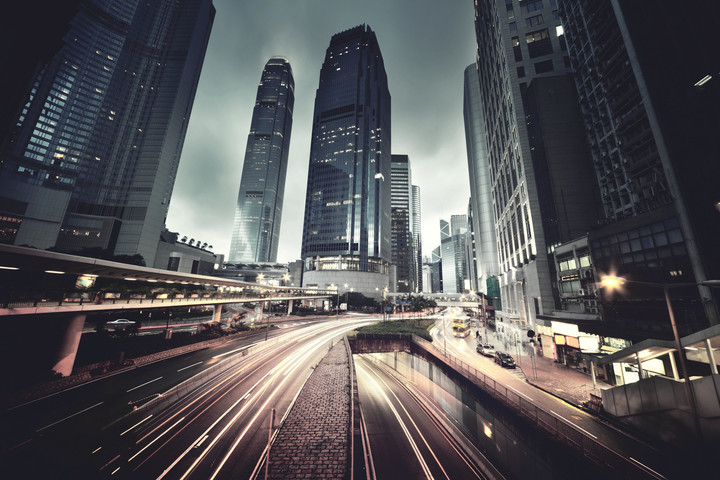 Urban traffic automation
We are experts and leading professionals in the field of efficient traffic management, supervision and control. Today Iskra combines a unique combination of engineering knowledge and technological know- how. Our system solutions are effective in controlling urban and highway traffic. Modern Center for Automatic Traffic Management is a product of our own knowledge and development. It is used not just for control, but also for optimal traffic flow and traffic management in urban areas.
Solutions:
1.1. Urban traffic management system
1.2. Speed and red light detection system
1.3. System of license plates recognition
1.4. Vehicle monitoring system
URBAN TRAFFIC MANAGEMENT SYSTEM
1.1. Urban traffic management system/control center
Traffic is controlled by the computer and signal lights system, which is designed to take into consideration the importance of individual road connections and their traffic load. According to the measured data, optimal signal programs are chosen to assure minimal delays of vehicles in the given circumstances. As the area covered by the Urban Traffic Control System is vast and conditions are not everywhere the same, it is necessary to divide areas into sub-zones (figure No.1) where traffic programs of the same cycle length and switch-over times are active.
Far located intersections are locally controlled by the most suitable traffic responsive program.

1.2. IS-COT - Algorithm for smart traffic management
IS-COT analysis with three basic-traffic-values:
entities: vehicles, pedestrians, cyclists and all other users,
space: roads,
time: Offset, Phase Sequence, Splits and Cycle Length.
Traffic flow is necessary to observe through time parameters also (appearance time of the vehicle in a specific point), not only as the number of units in the timeframe.
IS-COT avoids capacity calculation errors and exploits the full potential of today's telematic technology to adaptive traffic management: neither element of the signal plan is pre-set but adapted and transformed to a selected function.
The combinations of strategic and local traffic detectors monitor traffic demand – entities (structure and traffic flow time parameters) with aim to find optimum parameters of signal plan (time) available to the roads. IS-COT is with accordance to real-time traffic demand »stretching" the time and space of signal cycles in order to avoid or substantially reduce the congestion effects. Operation levels are intersection-traffic zone-city.
SPEED AND RED LIGHT DETECTION SYSTEM
1.3. Traffic detectors
In order to manage traffic flows, several road detectors are used:
inductive loops are essential for micro control of every intersection. They are used to detect vehicles, entering the intersection. They are used for vehicle announcement, prolonging the green light, presence of the vehicle, traffic volume counting, vehicle classification, speed measuring. Inductive loops can be used in every intersection in order to detect the vehicle flow and enable optimization of proper traffic programme.
microwave motion sensors identify vehicles moving in its detection pattern and the trigger the operation of a traffic controller. By utilizing microwave technology, detectors provide accurate and consistent vehicle detection that is not affected by temperature, color or background variations.
blue tooth detectors are devices that allow the detection of Bluetooth signals to all mobile devices that have this option enabled. Using the signal allows us sufficient statistical probability to show real-time traffic conditions.
1.4. Traffic light device – MSKE family
They represent a new generation of traffic light installations. They are designed to solve traffic issues. It is suitable for medium and large intersections. Traffic light device detects traffic demands through inductive loop detectors, microwave or infrared detectors, buttons for pedestrians and other sensors to provide the information for vehicles and pedestrians.
It is possible to control the illuminated road signs and other devices via TTL outputs or serial communications such as countdown display (countdown seconds until the end of the green or red signal), variable traffic signs (VMS), etc. Traffic light installations are connected with the control center via the telecommunication cable, FM and GPRS modems, Ethernet or an optical local UTP network, but there are also other forms of communication.

1.5. RiLSES
A customizable traffic enforcement system aimed at detecting and recording red light and speed offences.
Key Features
entire enforcement system in one cabinet
two environment cameras with wide lenses, telezoom and IR flash for night photos
decision unit gets signal from inductive loops and triggers cameras
remote administration
registration plates images sending (through TCP/IP) to traffic control center
stainless steel housing - all components protected from vandalism & extreme environment conditions
guaranteed offense authenticity and integrity
SYSTEM OF LICENSE PLATES RECOGNITION
1.6. System of license plates recognition
The system is designed for:
automation of parking spaces without the introduction of cards or other identification carriers
calculation of tolls on motorways
identification and prevention of escapes at service stations
control of vehicles at border crossings
traffic flow control
mobile traffic control (for the police)
entrance control to the parking garage, industrial plants, etc.
VEHICLE MONITORING SYSTEM
1.7. Vehicle monitoring system
It provides a simple and effective low-cost solution for thorough remote inspection.
System is applicable in range of applications:
hotels
resorts
airports
bus and railroad stations
border controls
intelligent control check points
parking garages, etc…
It comes in two main options
Fixed installations on site
Mobile "quick to install" systems on designated places
Under vehicle detection system can be upgraded on demand by artificial intelligence to various video analytics solutions:
Car registration plate's recognition,
Vehicle counting,
Generating statistics, etc...