SparkWave SDR ADM
SDH MW radio with ADM functionality.The SparkWave SDR ADM is intended for microwave transmission of STM-1traffic, operating in 5, 6, 7, 8, 11, 13, 15, 18, 23 and 26 GHz frequency range.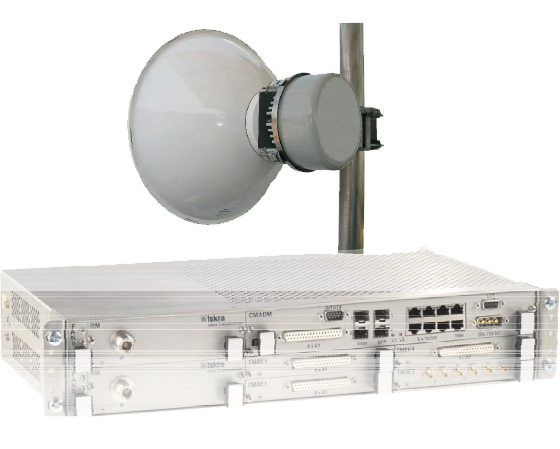 SparkWave SDR ADM
Powerful multi service SDH ADM-1/4 multiplexer is integral part of the radio IDU.
Any ADM combination (optical/electrical-radio, radio-radio or optical/electrical-optical/electrical) is possible. The capacity of radio links and electrical interfaces is STM-1. Optical interfaces can be STM-1 or STM-4. Many different radio and SDH protection mechanisms are available. SparkWave SDR ADM Family is produced in a "Split Mount" version with an ADM IDU and a compact ODU, but is also available in an "All-Indoor" version for extreme environmental conditions.
Various tributary interfaces (E1, E3, Ethernet 10/100/1000), a powerful cross-connect matrix (16XSTM-1equivalent) and stacking connectivity offer an opportunity for powerful, flexible and effective SDH optical and/or radio solutions.
A management system with an SNMP agent and an OSPF router is built into the unit. No additional equipment except a standard PC computer with built-in web browser is needed.
The unit enables operation in ATPC (Automatic Transmitted Power Control) mode.