DZ9 Teleprotection Equipment
The DZ9 device enables the transmission of up to 8 independent protection commands over different digital communication channels and up to 4 independent protection commands over analog communication channel. Channel coding and adaptive command detection algorithms are ensuring the optimal combinations of the transmission time, security and dependability in the current transmission conditions.

The DZ9 supports Ethernet connection to protective equipment in accordance with the IEC 61850 standard. GOOSE command interface can handle up to 8 commands. Relay type and GOOSE type command interfaces can operate in parallel in the same DZ9 device. GOOSE messages from one substation can be released via relay type command outputs in a remote substation.

Complete configurability and modularity of the DZ9 device offers users to adapt the device easily and in user-friendly way to the control systems requirements and to the characteristics of the transmission media.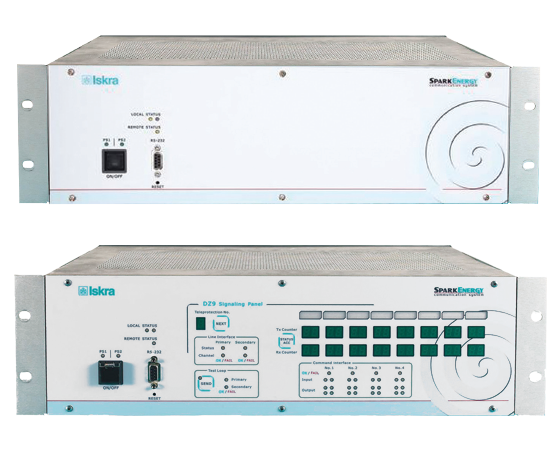 DZ9 Teleprotection Equipment
Two DZ9 systems can be placed in one device carrier rack
Digital and analog line interfaces
GOOSE command interface for transmission of up to 8 commands according to IEC 61850 Ed.1
Universal power supply unit covering input voltage from 42 V DC to 264 V DC and from 82 V AC to 264 V AC
Hot swappable optional auxiliary power supply module
Redundant communication channel
Multi-point command transmission
Fast command transit function
Programmable matrix of command inputs and outputs
Channel identification that prevents network switching errors
Optional signaling front panel displaying command counters and main device control signals
Synchronization with as external GPS (PPS, IRIG-B, SNTP)
Management and supervision via LAN/WAN or RS232 connection
SNMP traps with alarm and device information for serving a communication NMS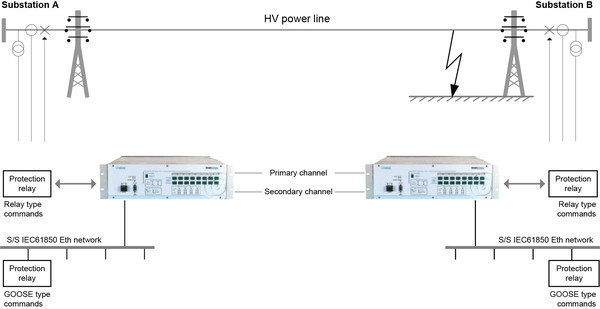 DZ9 in teleprotection system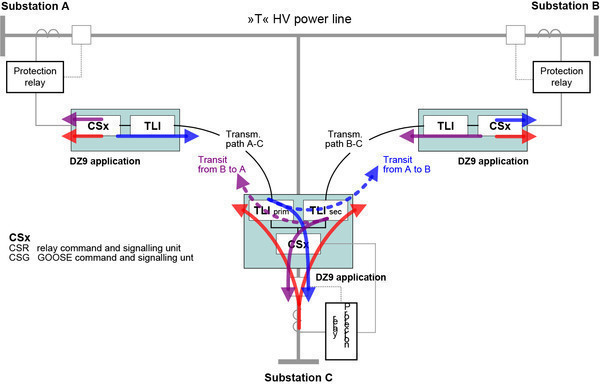 DZ9 in »T« HV power line teleprotection system:
»T« point connection scheme – DZ9 command fast transit functionality minimizes number of DZ9 devices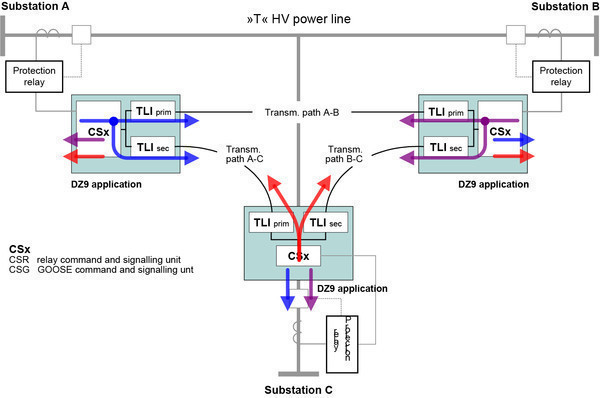 DZ9 in »T« HV power line teleprotection system:
»Delta« point connection scheme – enables minimum transmission times and high level of redundancy