Radio Antenna FM-10 VF
Radio antenna FM-10 VF is used for analog radio signals reception in vertical polarization.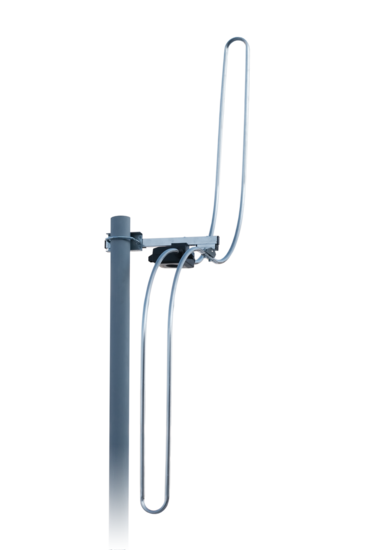 Radio Antenna FM-10 VF
Channel (freq.): FM (87,5-108 MHz)
No. of elements: 1
Gain: Horizontal -1 dB(i) ; Vertical -2 dB(i)
F/B ratio: 0 dB
Beam width: Vertical 360°
Antenna lenght: ─
Impedance: 75 Ohm
Coaxial cable connection: "F" female connector
Inclination: 0°
Antenna carrier: 18x12 mm
Mounting on mast with outside diameter: 20-50 mm
This antenna can not be used in horizontal polarization.