Radio Antenna FM-10 F
Outdoor analog radio antenna for strong outside signal. It is used for horizontal polarization. Fully assembled and ready for immediate installation on an existing mast pipe or in the attic.
A major feature of the antennas we produce is that they all have a built-in type »F« female connector for simple installation of the coaxial cable to the antenna.
All metal parts are made from hot galvanized steel that is corrosion resistant and plastic components are made of plastic which is UV resistant. That ensures quality and longevity of the product.
Gain: - 0,8 dB(i)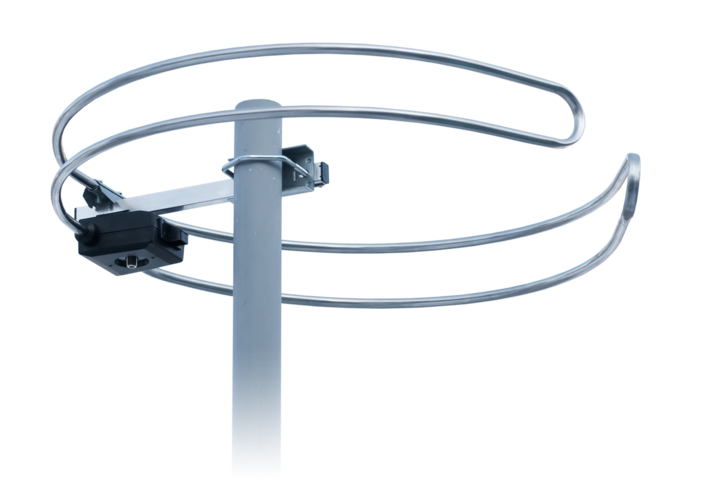 Radio Antenna FM-10 F
Channel (freq.): FM (87,5-108 MHz)
No. of elements: 1
Gain: - 0,8 dB(i)
F/B ratio: ─
Beam width: Horizontal 360°
Antenna lenght: ─
Impedance: 75 Ohm
Coaxial cable connection: "F" female connector
Inclination: 0°
Antenna carrier: 18x12 mm
Mounting on mast with outside diameter: 20-50 mm
This antenna can not be used in vertical polarization.