Radio Antenna DAB-FM F
DAB signal is superior for those who have imperfect signal or a low quality sistem. Antenna is optimized for best signal reception in the frequency band for which the antenna is intended.
A major feature of the antennas we produce is that they all have a built-in type »F« female connector for simple installation of the coaxial cable to the antenna.
This combined omni-directional radio antenna, DAB-FM F is used for FM (analog radio) and DAB (Digital Audio Broadcasting) simultaneous or individual signal reception. The antenna has a single coaxial cable connection carrying both FM & DAB signals which can be diplexed out later (at the head-end, wall outlet etc).
Gain: FM: -0,8 dB(i) ; DAB: 2,2 dB(i)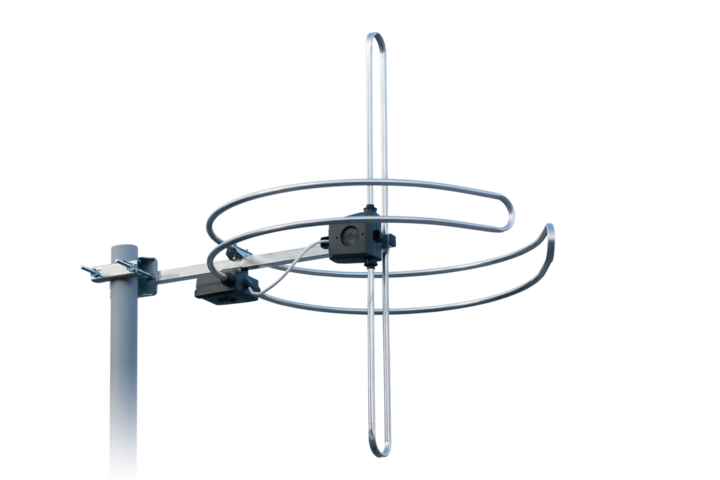 Radio Antenna DAB-FM F
Channel (freq.): FM (87,5-108 MHz) ; DAB (217-240 MHz)
No. of elements: 2
Gain: FM: -0,8 dB(i) ; DAB: 2,2 dB(i)
F/B ratio: 0 dB
Beam width: FM 360° ; DAB ±90°
Antenna lenght: ─
Impedance: 75 Ohm
Coaxial cable connection: "F" female connector
Inclination: 0-10°
Antenna carrier: 18x18 mm
Mounting on mast with outside diameter: 20-62 mm