Portable Watt Meter MI 7033
Portable analogue multimeter meets the majority of requirements for power measurement in repair shops, production premises and in laboratories.

Enables direct measurement of DC power, voltage current, active and reactive power, phase angle and sequence, three phase wire system, uniform load, single phase AC system

Why Iskra? With years of expertise and innovation we can guarantee you a top quality products with high functionalities at a great price. Measuring instruments, made in Slovenia – Europe, are guaranteeing accuracy and durability.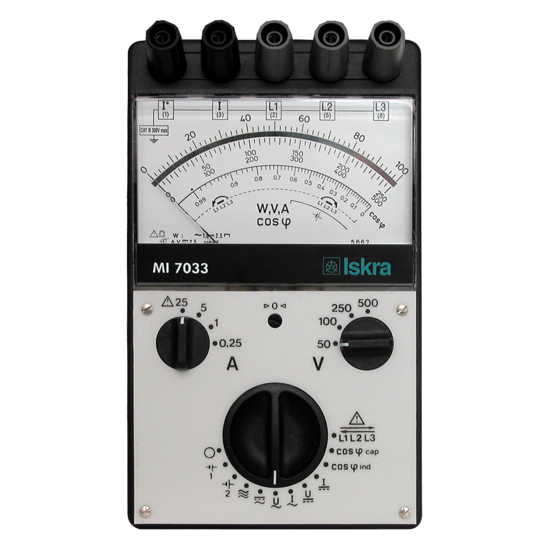 Portable Watt Meter MI 7033
Operation mode: TDM (Time Division Multiplication)
Voltage inputs: 50 V, 100 V, 250 V, 500 V
Current inputs: 0.25 A, 1 A, 5 A, 25 A
Rating: from 12.5 W to 25000 W
Frequency range: 10...16...65...400 Hz
Accuracy class: W: 1.5, V, A: 2.5, cosj : 5
Dimensions: 110 x 181 x 62 mm
Supply: 2 x 9V IEC 6F22