Auxiliary Contactors K0
Auxiliary contactors from Iskra have high mechanical endurance, high contact reliability and provide fast and easy fixation. They are designed for switching currents by being an additional motor starter.
Auxiliary contactors help you:
cut administration costs and
save energy.
4 and 8-pole ranges are available in the store.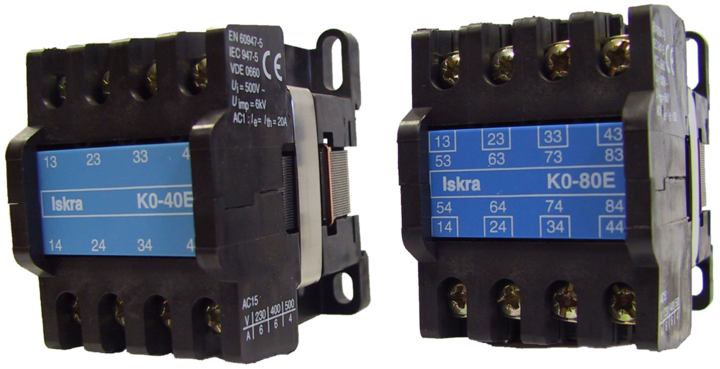 Auxiliary Contactors K0
Contactors are used for switching electric motors and other resistive, inductive and capacitive loads.
Contactor width: 43 mm
Versions: 4- and 8-pole
High mechanical endurance
High contact realiability