Contactors KNL43 - KNL75
Contactors are an electrically remote controlled switches used for switching a power circuit. Those contactors are mainly used for switching electric motors, pumps, compressors, systems for energy alternative sources, lamps etc.
Looking for a highly reliable and adjustable product? It can be adapted to the needs of users.
Our KNL 43-KNL 75 contactors are distinguished by
high contact reliability,
high electrical and mechanical endurance,
high switching capacity,
a wide range of possible control voltages,
a wide variety of snap-on auxiliary switch blocks and accessories.
Why Iskra? With years of expertise and innovation we can guarantee you a top quality products with high functionalities at a great price. Customer experiences prove that our switches operate 20% longer than other switches. Switches, made in Slovenia-Europe, are guaranteeing maximum supply reliability, personal safety and preservation of the environment.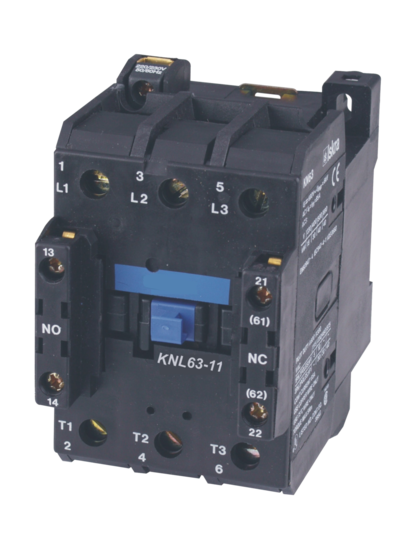 Contactors KNL43 - KNL75
Approvals: UL, CSA, EAC
High contact reliabillity
High electrical and mechanical endurance
High switching capacity
Wide range of control voltages avalible
Wide variety of snap-on auxilary switch blocks and accessories
Contactors are an electrically controlled switch used for switching a power circuit, such as:
All kind of motors
Electric heating
Lights and lightning
Other electrical loads