Miniature Circuit Breaker RI 70
RI 70 miniature circuit breakers are provided with two springs namely for mounting on 35 mm wide rail (EN 60715).

As optional operation position a handle can be set up in ON or OFF position. Degree of protection IP20.

For faster and more effective use colors provide added value. Additional colour indicates position of main contacts (red - contacts closed; green - contacts opened).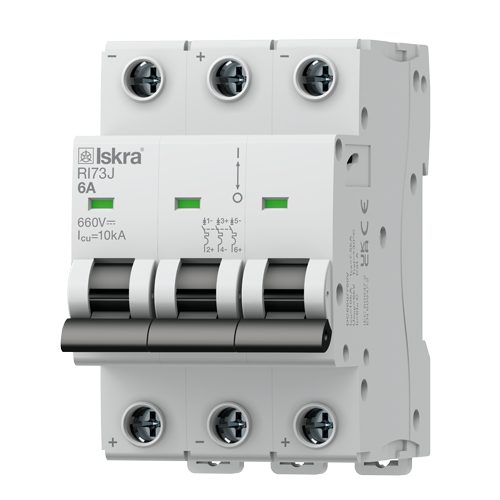 Miniature Circuit Breaker RI 70
Wide range of accessories
VDE, EAC certified and marked
Busbar positioning optionally above or below