VHF TV Antenna VF-4
The shortest YAGI VHF antenna for receiving good TV signals. Good ratio gain vs. antenna length.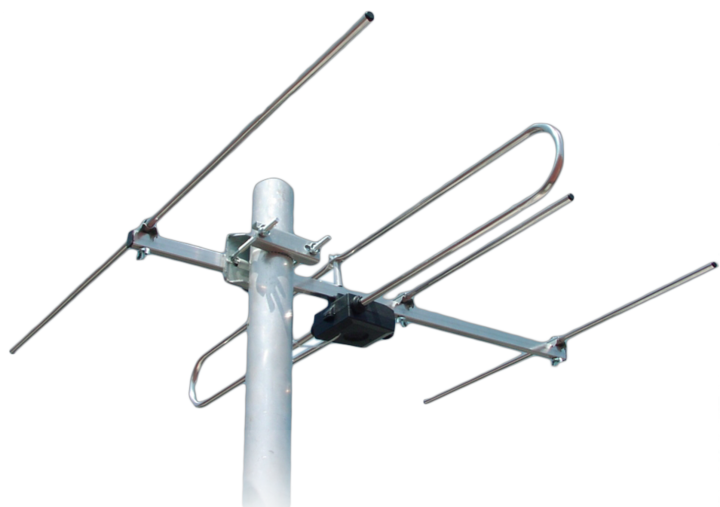 VHF TV Antenna VF-4
Antenna can be mounted on mast in horizontal or vertical polarization.
Antenna carrier: 18x12 mm
Dipole: classic dipole
VF-4: Antenna without »F« connector (coax. cable must be connected to balun mechanically by screws).
VF-4 F: Antenna with "F" female connector.

Channel (freq.): VHF Ch. 5-12 (174-230 MHz)
No. of elements: 4
Gain: 5-6 dB(i)
F/B ratio: 14 -18 dB
Beam width: Horizontal 65°; Vertical 105°
Antenna length: 67 cm
Impedance: 75 Ohm
Inclination: 0°-10°
Mounting on mast with outside diameter: 20-62 mm