Radio Antenna DAB-5 F
Radio antenna DAB-5 F is used for digital (DAB - Digital Audio Broadcast) radio signals reception in the vertical polarization. It is possible to use the antenna for horizontal polarization.
DAB signal is superior for those who have imperfect signal or a low quality sistem. Antenna is optimized for best signal reception in the frequency band for which the antenna is intended.
A major feature of the antennas we produce is that they all have a built-in type »F« female connector for simple installation of the coaxial cable to the antenna.
Gain: 8 dB(i)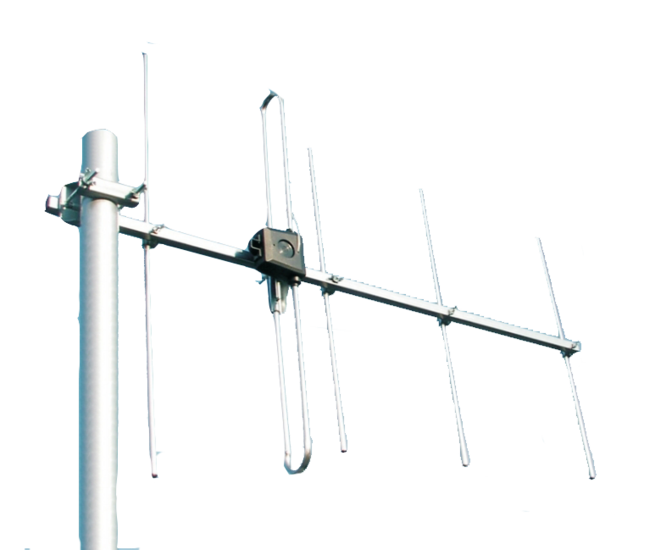 Radio Antenna DAB-5 F
Channel (freq.): DAB (217-240 MHz)
No. of elements: 5
Gain: 8 dB(i)
F/B ratio: 19-26 dB
Beam width: Vertical 65°
Antenna lenght: 110,5 cm
Impedance: 75 Ohm
Coaxial cable connection: "F" female connector
Inclination: 0-10°
Antenna carrier: 18x18 mm
Mounting on mast with outside diameter: 20-62 mm