Miniature Circuit Breakers RI 50
Miniature circuit breakers of RI series are used for switching, conducting and switching-off the current not only in normal operating conditions but also in special conditions in a circuit such as short circuit. They are used for overcurrent protection of house installations, industrial electric distributions and devices.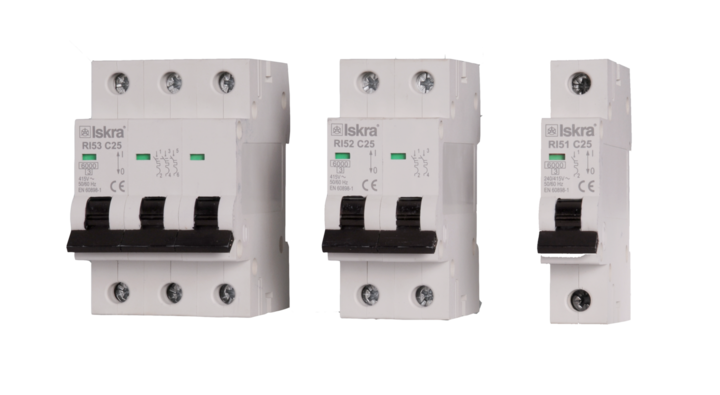 Miniature Circuit Breakers RI 50
Low let- through energy I t under short-circuit conditions ensures longer life of contacts and reduces thermal stresses in the distribution circuit.
RI 50 has been designed to minimize the energy loss due to unique contact configuration and reduction of hot spots. Watt loss per pole for RI 50 is far lower than that specified in IEC/EN 60898.
RI 50 Miniature circuit breakers are used for overcurrent (overload and short-circuit) protection of installations and devices, and as disconnector in case of electric shock.