High voltage capacitors
KLV and KLVD capacitors are designed for reactive power compensation of electrical networks and industrial plants. When required voltages are higher than rated voltage of individual capacitor, units are integrated into banks by means of series connection. Fusing is provided according to national requirements.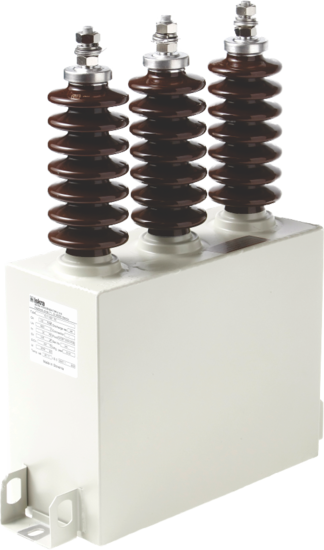 High voltage capacitors
Single phase capacitors
Single phase capacitors with two outputs
Three phase capacitors

Owing to high partial discharge inception voltage, capacitors are suitable for installation in networks with higher harmonics and transient voltages. Low temperature dependent capacitance change makes them particularly suitable for filter circuit installations.