Will electric vehicles require a totally different service method and more maintenance?

The vehicle manufacturers that offer electric vehicles have already specialised their employees for servicing electric vehicles. You will find several mechanics on the market today, but they are mostly trained in working with fuel vehicles and most of them do not have enough knowledge to service electric vehicles. That means that today you will probably have to take your car to a professional service place that may not be near your home or workplace. Of course, through time this will change. And when electric car usage increases, the number of services will increase as well.
In terms of vehicle servicing, electric vehicles do not require replacement of oil and several filters. Brake wear is also significantly lower in the case of an electric vehicle. Protective equipment for service of electric vehicle is also slightly different. All electric vehicle' mechanics use specialised gloves, glasses, and clothing.
And there is more. As you probably already know, electric cars do not have cylinders, pistons, valves, exhaust systems, conventional gearboxes and a host of other complicated components that require maintenance or, when broken, result in high costs. In addition, they have less fluid and, thanks to regenerative braking, a longer useful life of the braking system. Brake pads in electric vehicles can be used twice as long as in normal cars we know today.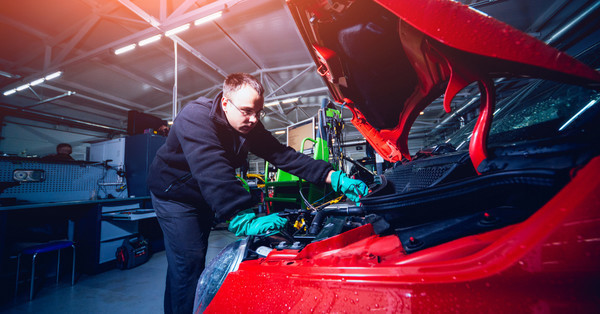 Battery capacity loss is the main challenge in maintenance of electric cars. The longer you own your electric car, the shorter its driving range becomes. Battery quality is very important. If the quality of the battery does not meet the high standards, the battery capacity will decrease with time.
If you're doing lots of kilometres, we recommend using diesel-powered vehicles, but everyone else can slowly but surely try out and test an electric vehicle to see if it suits their needs.
Did you know that we produce high-quality components for electric vehicle charging stations? Check it out and order now! >>