Three types of EV charging stations
Did you know that electric vehicles (EV) already burst onto the scene in the late 1800s and early 1900s? In fact, 28% of all cars produced in the US were electric at the time, but already in 1935 they were no longer popular. Since then there were some ups and downs in the development and popularity of EV that led to today when evolving urban life and pollution issues have enhanced the importance of EV. Even though the technology supporting electric cars and batteries has been constantly improving and drawbacks like high cost, limited range, long charge time is slowly fading away, we still have hurdles that hinder its swiftness.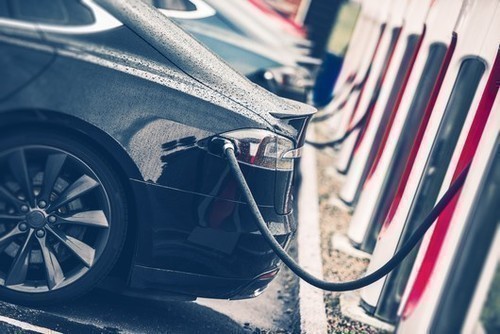 One of the most notable issues is a charging infrastructure. When the number of electric cars increases, so should the number of EV charging stations. Even though the most of the charging is currently being done at home, the biggest hurdle to electric vehicle adoption is the lack of public charging stations.

You can find the nearest EV charging station on Google Maps.


Learn more about EV charging stations

EV charging stations are the intermediary between a power source and a vehicle charging port. You can use them easily; plugging in your EV to charge works just as simple as you plug in your cell phone to charge the battery at home. Both, rechargeable electronic devices and EV, use similar batteries (lithium ion or nickel-metal hydride) that have high energy storage density and are rechargeable.

EV chargers typical fall under one of three main categories:
Level 1 – Technical jargon for plugging your car into an ordinary household outlet

It is the least expensive option, but also takes the most time to charge your car's battery. It uses 230V AC and can be plugged into a standard outlet so it does not require the installation of any additional equipment. This type of charging equals between 15 and 25 km of charge per hour – it works for those who travel less than 70 km/day and have all night to charge.

Level 2 – Used for residential and commercial charging stations

It allows a wide range of charging speeds and can be used for both domestic and public EV charging stations. They use a 230/400V cannot be plugged into a standard wall outlet, but use the same charging ports on the vehicle as Level 1. Drivers can add more than 50 km of range in an hour of charging at home or at a public station.

Level 3 - DC fast chargers

It is the most efficient and rapid form of charging as it can reach 100-160 km of range in just 20 minutes of charging. They are typically used for commercial and industrial purposes. DC fast chargers require specific charging ports and not all electric cars can be charged with that kind of charger.
Read more about ISKRA EV charging station >>