Shunt Capacitor Bank Systems
1. Introduction
Efficient use of energy is an increasingly important factor. By using appropriate equipment, we can ensure better quality and more efficient operation of systems. Most electrical devices, such as asynchronous motors, transformers, chokes, induction heating furnaces, welding devices, fluorescent lamps and many others, don't need only active power but also reactive power for their operation. Because of these inductances, the system current lags behind system voltage. As the lagging angle between voltage and current increases, the power factor of the system decreases. If the power factor decreases, and active power demand remains, the system requires more current from the power source. That results not only in additional costs for energy supply but also in additional loads on transmission lines and other contact elements.
A very effective part of the equipment for efficient use of electricity is compensation of reactive energy (Figures 1 and 2).

Figure 1: Generator must supply both powers: active and reactive – a system without a PFC system
Figure 2: Generator supplies mainly active power – a system with a PFC system
Capacitors are a very important component of the electrical system and provide many positive effects. They are the main part of capacitor banks or power factor correction systems. Capacitors produce reactive energy for free – always at the moment when the load requires it.
By using the power factor correction systems, a minimum of the following benefits can be achieved:

a.) economic benefits:
money savings
prolonged lifetime of all system parts
overload prevention and reduced cost of new installation

b.) technical benefits:
increased system voltage and capacity
reduced load on system components
reduced current
improved system power factor
reduced high harmonics
The cost of poor power quality usually exceeds the cost of measures required for improvement of quality. This is especially significant when using passive power factor correction equipment in LV and MV utility and distribution systems.

In addition to technical effects, economic effects are especially important for investors. The return period of investment in conventional capacitor banks is around two years, and the lifetime of equipment under normal conditions of use is at least twenty years.

Electrical energy is by its nature a unique product. There is a constant and predominantly growing demand on the market, and there is also the problem of how to store the generated energy. The options for storing large amounts of energy are very limited, which means that the energy is spent as soon as it is generated.

In order to achieve and ensure greater quality and continuity of supply, it is necessary to continuously monitor system conditions. Measured values and system information shall be used for analyses and design of higher reliability power supply and for future conditions.Power quality analyses are very complex and should include both suppliers and consumption conditions.

The term PQM refers in particular to the relationship between measurements and better system conditions. Measurements are an important basic component of every electrical system, and the power factor correction equipment is one of the most effective measures for improving the quality of energy and system efficiency.

There are three basic methods of power factor correction (Figure 3):

Individual power factor correction – direct correction of a larger consumer by a suitable power capacitor
Group power factor correction – correction of a group of consumers by a suitable number of power capacitors
Central power factor correction – manually or automatically switching on an adequate number of power capacitors from a central location

Capacitor bank connecting point in the system is very important; as a rule, the capacitor bank should be installed as close as possible to the problematic source, valid mainly for industrial areas. By connecting capacitor banks at individual loads, it is possible to compensate reactive power individually, resulting in better voltage profile improvement as well as reduced load losses.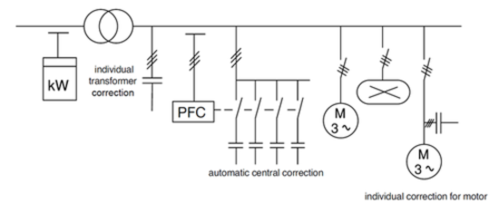 Figure 3: Connection of individual and central correction
Distribution substations usually use bulk capacitor banks on MV level to compensate complete loads that are supplied with the energy. Results are still very useful; actually, with one big system, many small load points are compensated at the power supply site, namely, directly at the transformer (Figure 4).
Capacitor banks at power supply (primary site – HV capacitor banks) and load sites (secondary site – LV capacitor banks) both have their own benefits.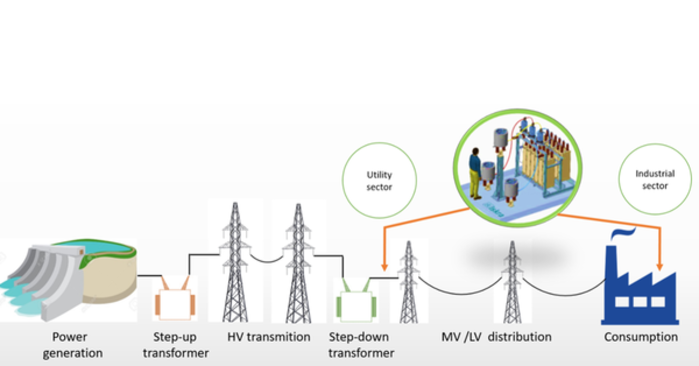 Figure 4: Typical power generation and distribution schema
2. Shunt capacitor bank design and production recommendation
During the capacitor bank design, production, on-site assembly, installation and commissioning, it is necessary to collect a lot of information and follow the proper rules.

Our recommendations:

1. Perform PQM site measurements (U, I, THD, cos fi, P, S, f.).
2. Get valid site single-line diagrams and overall site conditions.
3. Get data on the power transformer and most important loads.
4. Supply site voltage and load profile for conditions during a period of at least a week.
5. Calculate voltage increase conditions after the capacitor bank installation.
6. Check the possible emergence of parallel resonance.
7. Chose proper capacitor switching equipment.
8. Observe the principle of capacitor bank protection satisfactory performance and ensure proper equipment
9. In addition to the best practices in the energy industry, observe the following standards:
HV Power capacitors, IEC60871-1 2014
PFC Controllers, IEC60664-1
MV Protection relay, IEC60664-1
MV Instrumental C.T and V.T., IEC60044 -1
MV Reactors, IEC60076-6
MV Fuses, IEC60549
MV Contactors, IEC60470
MV Disconnectors, IEC62271-1 / 102
MV Circuit breakers, IEC62271-100
LV Power capacitors, IEC60831-1/2
LV Capacitor duty contactors, IEC60947-4-1
LV Filter reactors – iron core, IEC60076-6
LV HRC Fuses, IEC60269-1
LV Automatic capacitor banks, IEC60439 Part 1, IEC 60831, IEC 61921
Enclosures and assembly, IEC60529
Letter symbols, IEC60027-1