Intelligent Solutions with Capacitors
Control systems and sensors for electricity are already in use and will be the key instruments in the electrical industry in the future. Control systems include measuring devices and meters that are slowly but surely becoming part of smart homes. All those different components form intelligent solutions, connecting devices with consumers and creating optimal energy consumption in buildings, cars and other devices.

In some cases, intelligent devices already recognise all the needs of individual users and our energy consumption, and help us save energy. These devices not only save energy, but make our lives easier and more efficient. Smart homes, vehicles, refrigerators… they all contain motors, switches and capacitors that create comprehensive intelligent solutions.

A few years ago, no one could have imagined that we will drive electric cars. Trends show that sales of electric vehicles will increase faster than sales of other vehicles. Production of electric cars will increase in the future. Did you know that cars can't function without capacitors? Yes, capacitors are key elements of almost every electrical device.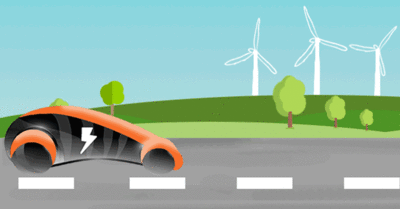 Capacitors for Automotive applications

Different types of capacitors are found in different parts of a car. Metallized polyester and polypropylene film capacitors are used in powertrain, safety and comfort applications. Capacitors can be found in air conditioning and user-friendly electronics (windows, seats, etc.). Capacitors are also part of power steering and other security and control systems. DC link film capacitors are used in electric drivers. Capacitors also store excessive electricity generated during braking, where it is recycled so that the vehicle can accelerate again.

The future will have a significant impact on the development of capacitors, with capacitors with a high power flow capacity at the forefront of development. In order to have the strong alternative, the capacitors must have a much higher power and a much longer lifetime and life cycle. The stronger the capacitor, the better the results. They will also have to withstand harsh environmental conditions like high temperature, humidity and vibrations. At Iskra, we have a wide range of power electronic capacitors that can be used for various functions in electric circuits.

Find out more about the capacitors >>