Development Solutions from Smart Cities to Intelligent Living
Have you noticed how fast the world evolves? Only few years ago we had smart cars, and we were astonished, and maybe a little bit impressed. But the world around us is changing all the times. Fast moving innovation of technology transformed ordinary cars into smart vehicles that can almost read our mind. But lately everybody started talking about smart cities: a buzzword? We don't think so. We believe that technology development will lead us from smart vehicles to intelligent living.
centralisation of systems management in the city (2010–2018)
smart city (2019–2022)
smart regions (2022–2030)
intelligent management (2031–2040)
intelligent living (2040–)

Over the past eight years, central management of road and railway traffic, emergency services, and utility infrastructure began to develop. Experts have been managing systems from one location with infrastructure of another. If there are several suppliers of equipment for one system, experts upgrade individual management centres by using a central control system.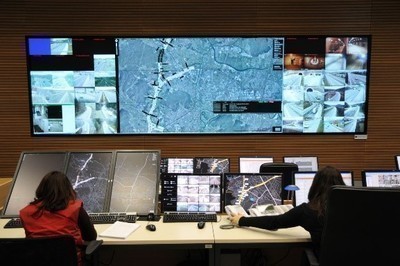 Figure 1: Central traffic management system

Through time we have noticed that locating individual management systems in the same location brings an enormous amount of advantages:
partial people optimisation
easier coordination of individual actions
better information flow
equipment located in one location
easier and cheaper equipment maintenance (one systems, one hardware and software, one database, individual systems require staff specialisation)
From smart management to smart city
A smart city together with the Internet of Things is the next logical step in the revaluation, allowing cars, machines, watches, city infrastructure to be connected to Internet.

Intelligent use of the data is the essence of the smart city concept. With sensors and traffic lights installed in the city infrastructure, along with all the traffic lights, signs, bins, robotic systems, and machines, there will also be an exponential growth in the amount of generated and stored data.
The cities will be managed by the unified signal protocol – USMP (Ultra Smart Managing Protocol) – and it will have 4 safety levels: ultra, super, medium, or poor. All the devices should understand the data from the protocol and all data must operate according to the important data security principle.
The future is near

Let's take a look at some intelligent solutions that can be part of our lives in the future.

Future autonomous driving
automated supply with electricity
automated choice of faster and more economical routes
car drives to the charging station, where the robots change the battery in a matter of seconds
automatic traffic allocation according to the traffic congestion
priority rides
Figure 2: Autonomous self-driving vehicle

Future uniformed power consumption of electricity with no peaks
Car charging stations charge batteries only when there is low consumption.
Building's cooling and heating devices operate in dynamic hysteresis, which allows total consumption of electricity in band.
System detects when buildings are empty and automatically adapts consumption and turns off certain devices.
Large battery fields are charged in case of energy production surplus.
Buildings or large places have battery storage facilities that allow for band power generation.


Providing healthcare whenever and wherever
Each person has their own automatic doctor (device) linked to the management centre, and the person can:

take a quick blood test
do quick EKG
receive health measures from their personal doctor


Secondary health care is provided through a guiding centre.
Through the management centre we get instant access to medicine in a pharmacy.
We get information about the location of the nearest pharmacy with the necessary medicine.
We get information about when, where, and who can help us regarding our condition.
The system automatically locates the nearest ambulance and automatically routes it to the patient, if necessary.
The management centre provides healthcare vehicles with priority routes.

* This is exclusively our view, and the forecast for the development of automation and life in the future.