DC Link Capacitors for Electric Vehicle Powertrains
What is a DC link capacitor? In electric power conversion, where two DC sources are linked together, a filter capacitor has to be put between them to maintain a steady voltage level. This passive component is called a DC link capacitor. This capacitor is specially designed to operate at a unidirectional (DC) voltage and is also capable of handling high ripple currents of various frequencies.

In a typical electric vehicle (EV) powertrain circuit, the inverter converts DC voltage from the battery or DC/DC converter into AC voltage to power the electric motor (see Figure 1). The DC link capacitor is placed between the DC source and the voltage inverter to maintain a stable DC voltage. Its main function is to protect inverter circuitry from voltage spikes and surges. It also prevents the spread of electromagnetic interference throughout the inverter network. This voltage fluctuation is caused by IGBT modules in the inverter, where the pulse current is generated.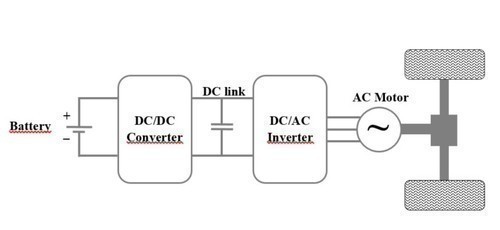 Figure 1: Block diagram of a power converter in EV
Trends show that sales of electric vehicles will increase faster than sales of other vehicles. Production of electric cars will increase in the future. And the capacitors for electrical cars must have a much higher power and a much longer lifetime and life cycle. The stronger the capacitor, the better the results. Iskra is supporting electric vehicle developers with customized DC link capacitors and providing the following data:
Nominal capacitance
Rated DC voltage
Max continuous RMS current
Max peak current
Max inductance
Operating temperature (Tmin, Tmax)
Max case dimensions and terminal configuration
Example: DC Link EV 500VDC 800µF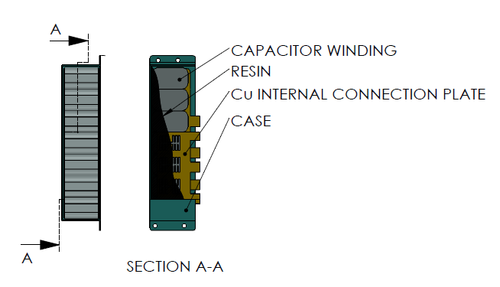 Figure 3: A capacitor´s inside section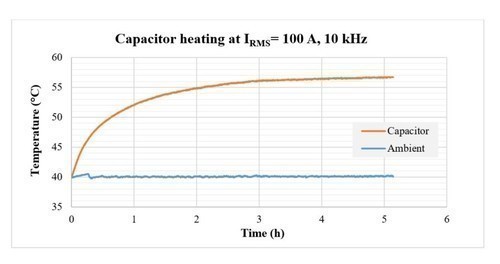 Figure 4: The capacitors heating mode through time
Capacitors characteristics and specification
Type: DC link EV
Dielectric: polypropylene film
Electrodes: metallized
Capacitance range: 300 μF to 1100 μF
Capacitance tolerance: ±5%, ±10%
Rated voltage: 450 V DC to 800 V DC
Climatic category: -40 °C to 85 °C
Standards: IEC 61071, AEC-Q200 (on request)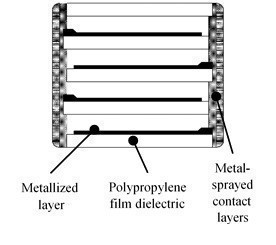 Figure 2: The capacitors materials
Rated capacitance: 800 μF (±5)%
Rated DC voltage: 500 V DC
Peak voltage: 750 V DC
Nom. RMS current: 100 Arms
Max. peak current: 3500 A
Equivalent series resistance: < 1 mΩ @1kHz
Equivalent series inductance: < 15 nH
Insulation resistance (Ri∙C): ≥ 10 000 s
Operating temperature (Tmin to Tmax): -40 °C to +85 °C
Voltage test between terminals: 750 V DC, 10 s
Voltage test terminals to the case: 2500 V AC, 50 Hz, 2 s
Length x Height x Width: 275 x 71.6 x 61 mm
Approximate weight: < 2.5 kg
Standard: IEC 61071