Advanced Railway Traffic Control System TRIS CTC
Advanced railway traffic control system TRIS CTC is a modern supervision and control system. The system is designed for real-time control of railway traffic on a defined railway area, equipped with interlocking devices. With the support of system functions, wide CTC areas of many railway stations can be controlled by just a few dispatchers using standard computer interaction.
As a proven contemporary computer system, TRIS CTC supports central railway supervision and control of a railway line with the emphasis on effective remote operation in real-time. The system, specially designed for railways, provides full railway traffic automation using Timetable data and man-machine interaction.
The latest generation of TRIS CTC application is based on high modularity, high capacity and complete function pool for optimal solution of railway traffic supervision and control, solving problems of a particular case. The system is based on practical experience and international standards. All kinds of communication technology are supported. This enables a long life cycle, low maintenance costs and great effect on the economy and safety of railway traffic, and, last but not least, includes a guarantee of maximum investment safety.
The CTC system consists of the following main components:
CTC center, typically located in one of the stations along a remote controlled railway line
corresponding number of Remote Terminal Units (RTUs), which are located in railway stations of the CTC system control region, to provide an interface between the CTC system and underlying interlocking equipment
standard digital or analogue communication system for Remote Data Transmission between RTU and CTC center
The CTC center is connected to RTUs by a digital or analogue communication system (one or two pairs in telecommunication cable, fiber optic…). The RTU is used as an interface for connecting to the interlocking equipment of relay-based technology. It acquires information from interlocking devices and sends it to the CTC system. On the other hand, the CTC system issues commands to the interlocking system through RTU devices.
Direct connection of CTC through Ethernet is also possible (if solid state interlocking is controlled).

An overview structural block diagram of the CTC system is shown in Figure 1. Some devices seen in the figure are optional and are included in the target system regarding the project requirements.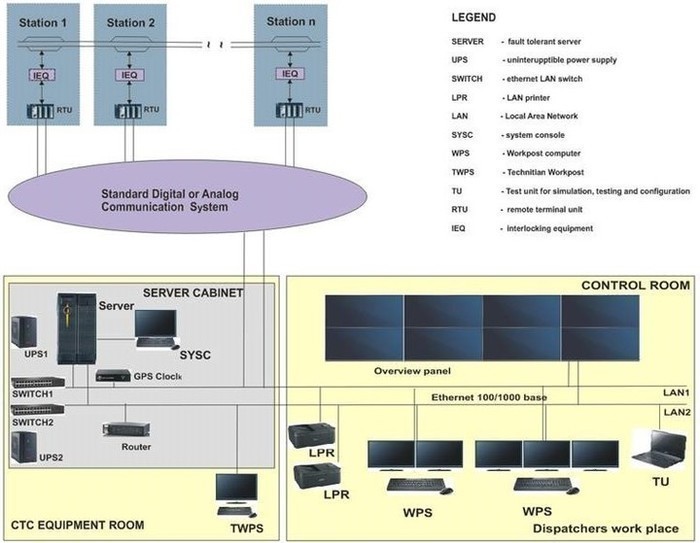 Figure 1: General structure of the TRIS CTC system
Functions
The TRIS CTC system in general contains the following pool of railway traffic on-line control functions:
communication and data exchange between interlocking equipment and the CTC system
operator's supervision and control of railway area in real-time with detailed display of stations on monitors
man-machine interaction on workstations with sharing of common control area between operators (dispatchers) and protection against unauthorized intervention and data access
train route settings and interlocking equipment control with full automatic feedback control of command execution
simple automatic functions for automation of routine manual commands
automatic train routing on the basis of a timetable
support for automatic shunting routes setting (automatic setting of routes for shunting of railway carriages and train composition)
marking of sections and switch points, intended for specific situations
registration of manipulations, faults and other events (event log, alarm lists…)
train describer subsystem (automatic tracking of trains) with traingraph and train traffic diary
support for work shift handover with notes
display of entire railway line on a videowall (a control system and an array of video screens that allow the display of one or many information sources)
advanced test and simulation tools for operation simulation and system acceptance testing
configuration, diagnostics and maintenance tools
Some functions are optional and depend on the requirements of a specific project.

Equipment arrangement example

The rack cabinet provides the ultimate rack security and stability for critical data center environments. The rack cabinets has a sophisticated coupling mechanism that uses rails and bolts to maximize stability in coupled configurations and a dust stripe to keep equipment clean. It contains ventilation. The complete server cabinet equipment has been arranged in standard 19" rack cabinet (max height of 42U, 1U = 1.75").
The front and back doors are part of the cabinet. The front door is made of glass for easy viewing of hardware at all times, so you can see the instant alert message or warning lights.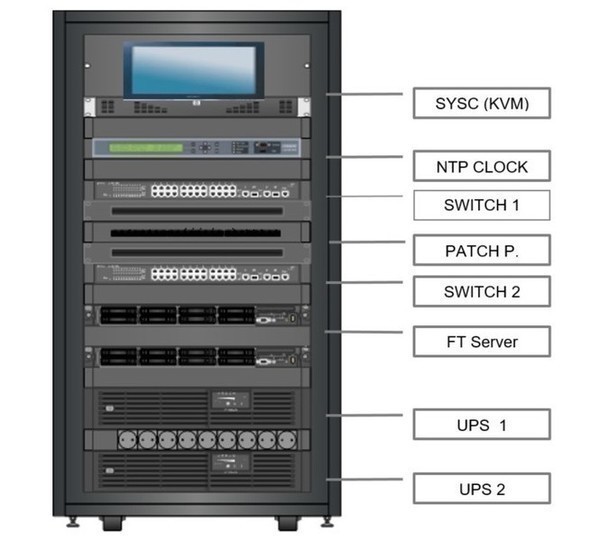 Figure 2: Server cabinet equipment arrangement example – front side
Workstation
The CTC is equipped with two or more operator workplaces – WPSs. The particular WPS consists of a high -performance workstation computer, high-performance and resolution display units, keyboard and mouse.Additional common equipment for operator's control and supervision are an overview panel and printers.
Dispatcher control of railway traffic from a particular WPS is independent from the same on other WPSs. In this sense, the system enables inclusion/exclusion of the individual station control zones in the control area of individual operators' WPS.
The interaction between the operators and control system runs as follows:
The system informs the operator in real-time about the state of controlled process (railway traffic) by means of dynamic displays, warnings and/or alarm messages, dialog windows and acoustic signals, while the operator influences the process by mouse and keyboard through corresponding operator's interactive functions. A particular operator's WPS function is implemented as an interactive procedure between a WPS operator on one side and the CTC system on the other side.

Figure 3: Example
More about Traffic Control System TRIS CTC's event log >>