UHF TV Antenna P-5045
Long antenna with high gain, suitable in locations with weak signals.
Iron parts for antenna mounting on mast are on the middle of antenna carrier. Therefore vertical polarization is not possible.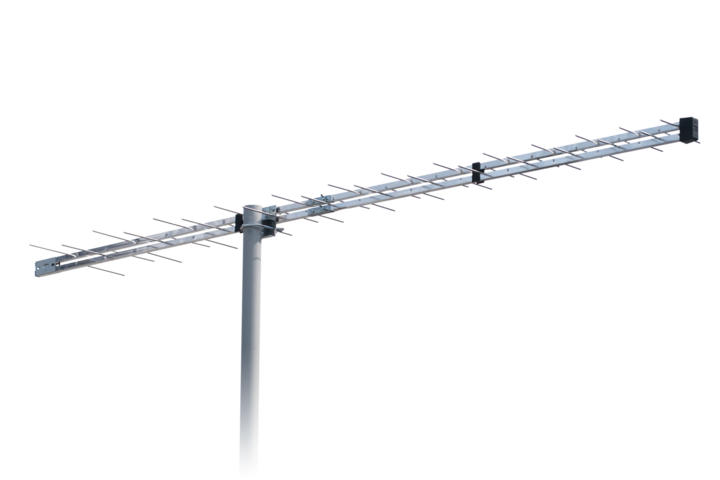 UHF TV Antenna P-5045
P-5045: Antenna is made by two parts and must be connected assembled first. Antenna is without »F« connector (coax. cable must be inserted into antenna carrier, and connected to antenna mechanically by screws). Coax. cable input is in the middle of antenna.
P-5045 F: Antenna with "F" female connector have connector on the antenna end.
Channel (freq.): UHF Ch. 21-69 (470-862 MHz)
No. of elements: 50
Gain: 12-12,5 dB(i)
F/B ratio: 26 dB
Beam width: Horizontal 26°; Vertical 42°
Antenna lenght: 205 cm
Impedance: 75 Ohm
Inclination: 0°–10°
Mounting on mast with outside diameter: 20-50 mm